The Bidstrup House, completed in the late 1940s, was built for Georg and Marguerite Butler Bidstrup. The Bidstrups played integral roles in the foundations of the John C. Campbell Folk School.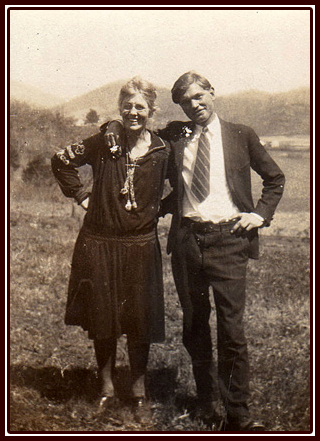 Marguerite Butler co-founded the School, along with Olive Dame Campbell, in 1925. Georg Bidstrup, a native Dane, was recruited for his experiences with Danish folk schools to start the farming program. Georg, who came to Brasstown in 1926, served as farm manager and gymnast, and later became director of the School in 1952. Both Georg and Marguerite were responsible for bringing folk dancing to the School and wider regions. Georg and Marguerite married in 1936 and lived on the Folk School campus while their house was being built.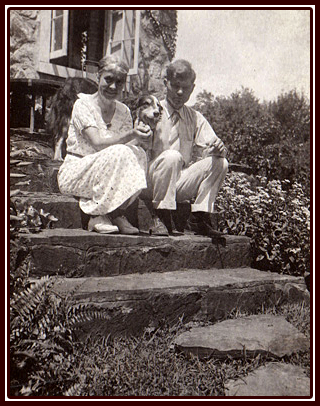 The vintage bungalow style house was designed by Asheville architect Henry Irving Gaines. Frank Hogan, a local Brasstown man, was the primary builder. The high quality craftsmanship is evident in every aspect of the house, including the ironwork. Careful consideration of design was put into every hinge, thumb latch, and other iron embellishments, which were created by the Folk School's first blacksmith, Oscar Cantrell. The ironwork in the house was a birthday present to Marguerite. The wood throughout the house is also notable, as it is local wood and much of it was milled at the Folk School. Woods found throughout the house include heart pine, oak, maple, river birch, holly, cherry, sycamore, and poplar. Beautiful period art, antiques, and photographs by Marguerite Butler Bidstrup also grace the house.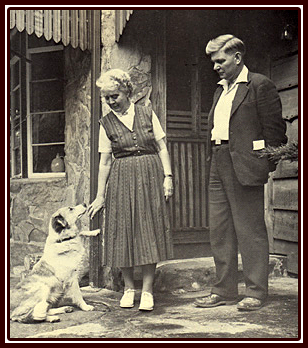 After the Bidstrups passed away, they left the property in the care of Knud and Lissi Oland. Knud and Lissi came (separately) from Denmark to Brasstown, in search of opportunities through the Folk School. Knud and Lissi married and became very well known for creating artful wood turned vessels. Knud originally was the turner, while Lissi finished pieces. After Knud passed away, Lissi continued the craft and became very well known in her own right. The Olands were very active in the North Carolina Woodturners Association. After many years enjoying the serene beauty of this place, Lissi returned to Denmark, where she still continues her impressive large-scale wood turning.
The present owners of the Bidstrup House wish to continue the legacy of the house by preserving and sharing its unique history. We have a deep love and appreciation for the folk school and craft traditions, especially woodturning. We welcome you to come experience the incredible views of the mountains and Brasstown Creek, as well as the hospitality of this very special home.
*The Historic Bidstrup House is privately owned and not to be mistaken for the Bidstrup House at John  C Campbell Folkschool.